Tavistock Partners
Providing specialist financial management, financial planning and tax saving opportunities tailored to your personal requirements.

Abacus Associates is a trading style of Tavistock Partners (UK). Duchy Independent Financial Advisers is a trading style of Tavistock Partners Limited.
We take pride in tailoring our advice to meet the specific needs of our clients.​ We provide regulatory oversight, technology, administration, training and accountancy services to a self-employed IFA network.
Receive expert, independent advice and support across a wide variety of areas shown below – all designed to help you achieve your lifestyle ambitions and goals delivered by our highly qualified staff.
Life throws up surprises with alarming regularity. None of us have a crystal ball to warn when these things may happen, so the only solution is to develop and manage a plan to help you cope with surprises whilst ensuring you grow your wealth to achieve your goals and dreams.
Our corporate team are also able to deliver the financial tools to help your business attract, engage and retain valuable people, to make sure they continue to contribute to success.
Financial planning for teachers
We have over 100 years experience in providing financial advice to teachers and their families. We also offer complementary talks at schools so that teachers can make informed financial decisions.
Our range of services cover all stages in life:
CREATE
ISAS, JUNIOR ISAS, OTHER GENERAL INVESTMENTS TO SUIT YOUR NEEDS
BUILD
MORTGAGES, BUY-TO-LET, OTHER BORROWING, CASH MANAGEMENT
PROTECT
INCOME PROTECTION, LIFE INSURANCE, CRITICAL ILLNESS, LATER-IN-LIFE
ENJOY
PENSIONS, TRUSTS, EQUITY RELEASE, WILLS, INHERITANCE & ESTATE PLANNING
Latest Insights
Click to visit insight article
UK house price recovery – are we there yet?
Recent Bank of England data suggests that housing market activity remained subdued in the opening months of 2023, with the number of mortgages approved for house purchase in February nearly 40% below the level prevailing a year ago, and around a third lower than pre-pandemic levels.
Click to visit insight article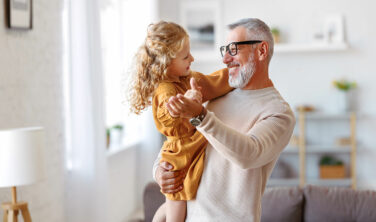 Keeping it in the family
Understanding how to pass on wealth in the most tax efficient manner is key to cutting the amount that HM Revenue & Customs (HMRC) can claim when it eventually comes to assessing inheritance tax (IHT).
Click to visit insight article
Early Bird ISA Investors Catch the Worm
Many 'eleventh hour' investors have rushed to complete their ISA applications over the last week or so to beat the end of tax year deadline. But it's the early birds in the new tax year that can arguably catch the best tax breaks.