Equity release on the rise
The impact of the pandemic means over-50s are now more likely to stay in their current home for life, having formed a greater attachment to living in the same space as fond memories.
New research1 predicts that as a result we could be set to see an increase in people opting to take out equity release products to fund home improvements, with 17% saying they would rather spend money to make their house more accessible than relocate.
An equity release loan is designed for the over 55s, and works differently to standard mortgages. On some Equity Release products you do not have to make monthly payments. Instead, the interest rolls up and is repaid (together with the original loan) on the sale of the house, either when you move into care or upon death.
With families wanting home comforts more than ever and soaring property prices, homeowners have been taking advantage of having even greater equity at their disposal.
The latest house price figures2 show that the UK house prices grew at the fastest pace in 15 years over the past three months, with the average home valued at £20,000 more than this time last year.

Prices rose by 3.4% in the quarter to the end of November, which is the highest quarterly rate since late 2006 and brought the average price of a home to a record of £272,992.
During the first half of 2021 homeowners unlocked £2.3 billion of property wealth to support their finances3 using equity release loans.
Yet releasing cash from a property was a growing trend even before the pandemic with more and more people taking advantage of the money locked up in their homes.
"For newcomers, it's worth exploring equity release with an adviser."
It's not just home improvements that trigger the need to raise cash. Homeowners take out equity release to boost their income in retirement where pensions haven't quite met the living standards they wanted.It's also commonly used to clear debt or to help out family4.
GETTING THE RIGHT DEAL
Equity release loans are becoming more competitive and more flexible.
For example, more than two thirds (68%) of equity release loans allow customers to make voluntary capital repayments with no early repayment charge5. This reduces the final interest payment due when the property is sold, leaving more money for long-term care or to leave as inheritance.
Increasingly savvy customers are focused on competitive interest rates, fixed early repayment charges and penalty-free repayments.
The growth in the market is not just about new equity release loans, however. It's expected that equity release business will be driven by growing numbers of people interested in switching existing deals to take advantage of the increased flexibility there has been in products over the last few years. This includes the ability to make monthly repayments to cut overall interest charges.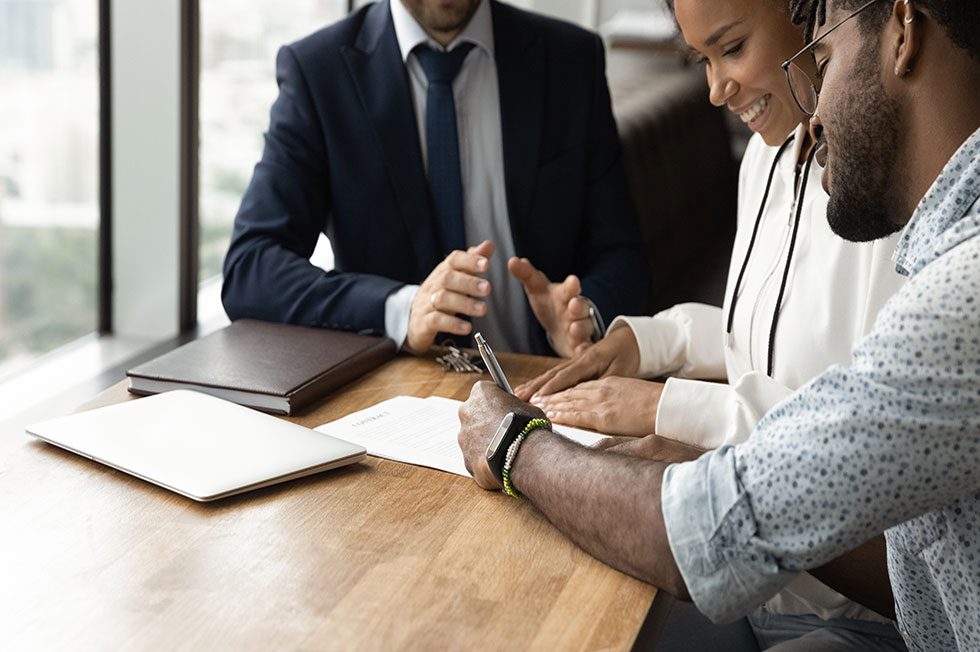 Almost half (47%) of advisers reported6 an uptick in customers proactively contacting them regarding switching loans, suggesting that consumers are more conscious than ever of the wider product innovations in the market.
Interested in learning more?
For newcomers, it's worth exploring equity release with an adviser. The need for clear information is apparent as 36% say they are confused about what mortgages are available to people in later life7.
It's also worth discussing alternatives, which include downsizing or asking your lender to extend your mortgage term if you're still repaying it.
An adviser can help you explore alternatives and help decide the most appropriate route to raising cash, since equity release is not right for everyone.
The Equity Release Council recently highlighted8 that 'one of the great benefits of the equity release advice process is that it frequently unearths other solutions, from savings or investments to unclaimed pensions or benefit entitlements'.
With people living longer now, their needs change over time and the questions prompted by considering equity release can help identify the best way to use different sources of wealth at different stages of life.
It's also smart to discuss an existing equity release loan with an adviser to see if there's a better deal available that could save you money on interest payments. There could be penalties to pay for leaving your current lender's deal early, but it's worth exploring. Even if you're on an expensive loan rate, you might still be better off moving to a cheaper loan, factoring in the charges. You may even want to switch to a more flexible loan.
Think carefully before securing other debts against your home. Your mortgage is secured on your home. Check that this mortgage will meet your needs if you want to move or sell your home or you want your family to inherit it. If you are in any doubt, seek independent advice.
Source:
[1] https://www.onefamily.com/our-story/media-centre/2021/forever-home/
[2] https://www.halifax.co.uk/assets/pdf/november-2021-halifax-house-price-index.pdf
[3] https://www.equityreleasecouncil.com/news/autumn-market-report-2021/
[4] https://www.keyadvice.co.uk/about/press-release/equity-release-heads-for-record-after
[5] https://www.equityreleasecouncil.com/news/autumn-market-report-2021/
[6] https://www.propertyreporter.co.uk/finance/equity-release-market-predicted-for-further-growth-in-2022.html
[7] The Equity Release Council, December 2021 (press release not online)
[8] Equity Release Council, November 2021 (press release not online)